when I got the radio (Pumpkin Android 7.1.2, Part Number AS0374B) and before mounting it on the car, I noticed it had two "normal" USB ports in the back, but also a white port, just below the two USB ports. I was wondering what that was for!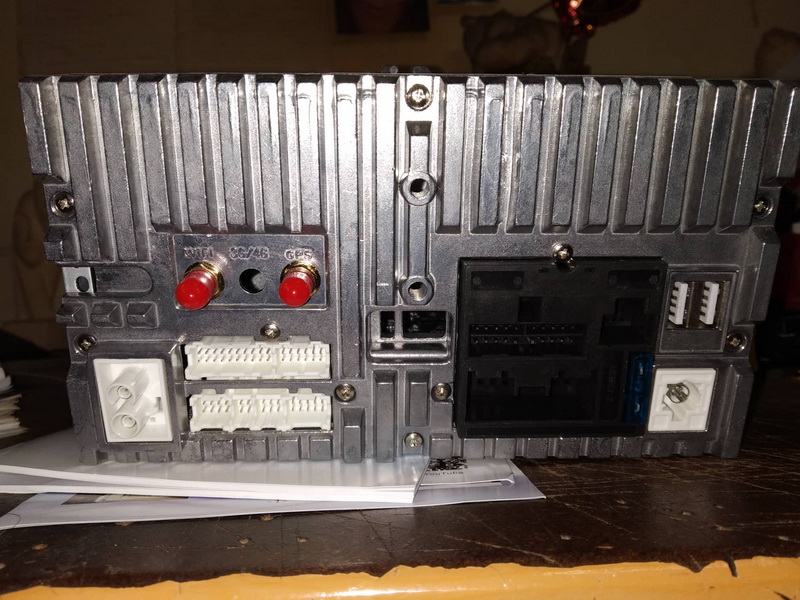 As you can see, the white port is situated at the bottm right, on the back of the radio.
I purchased a very cheap USB port to be mounted on an empty slot in front of the ashtray.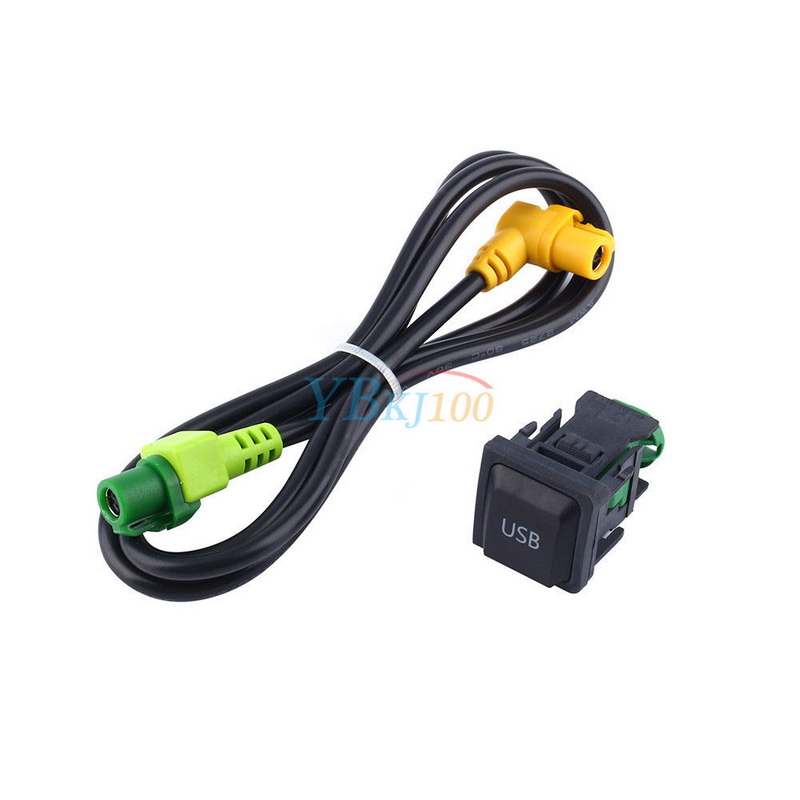 I had purchased one, two years ago, when I installed a simple device behind my original RCD300 radio, which was replicating a cdchanger, but also provided AUX and BT. since, I removed the RCD300, I also removed that device and actually I installed it on a friend's car. It was not needed with the Pumpkin radio.
However, I did not like this: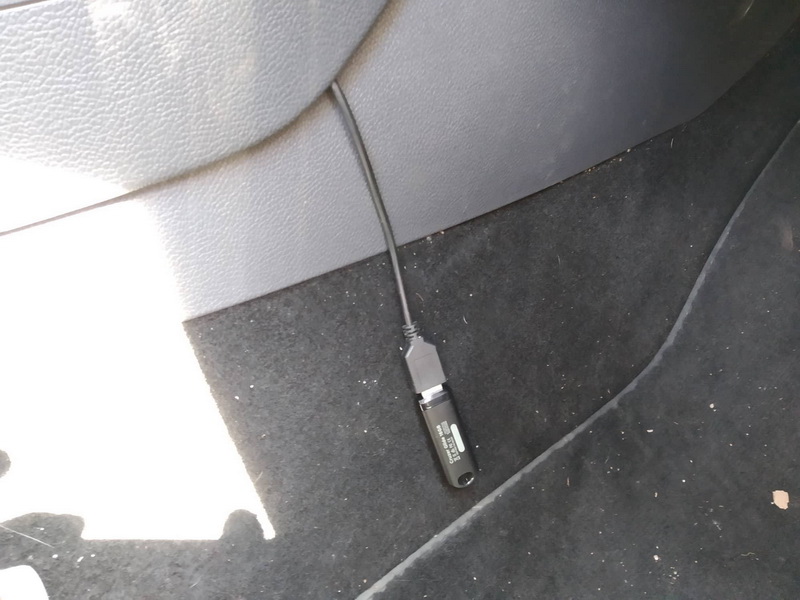 The USB cable hanging close to the floor, and being at the mercy of not so careful passenger feet (like my better half's! Sorry honey, I didn't notice THAT down there!)
So, the radio came out once again, and I test fitted the yellow plug!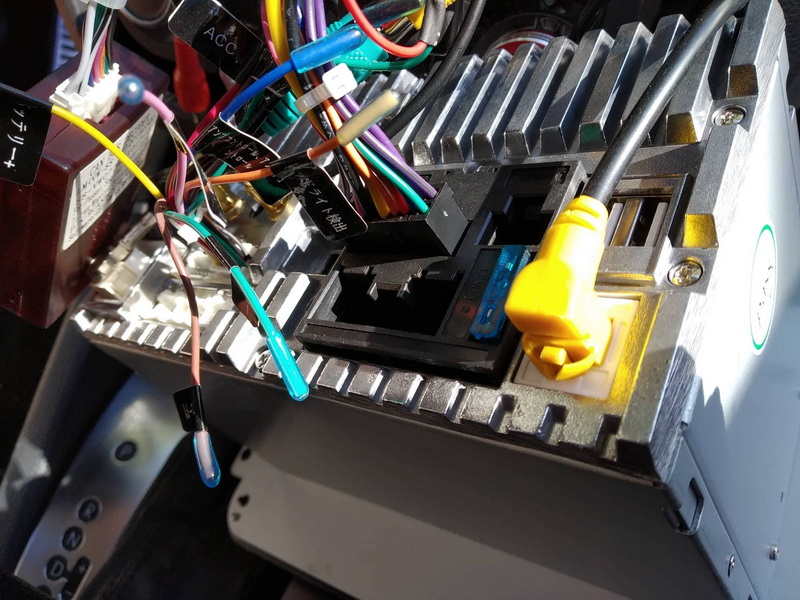 Yay! It fits!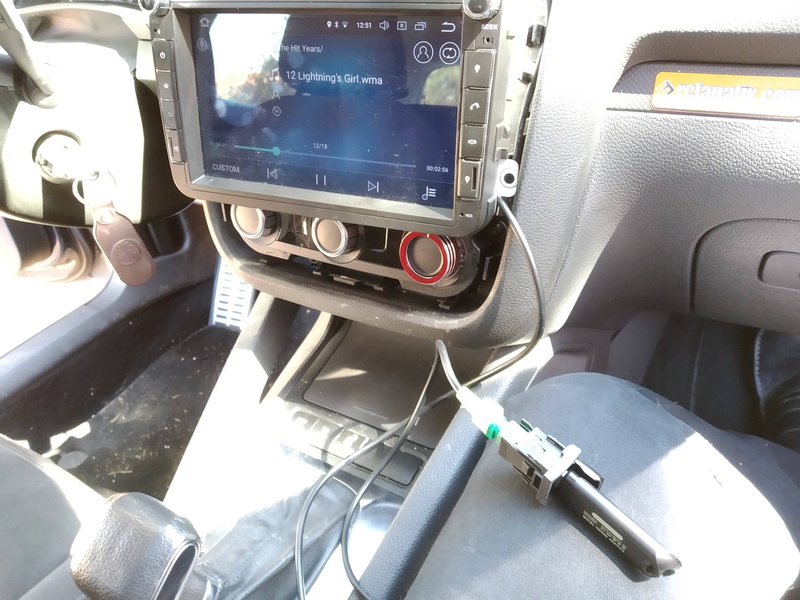 I tested it, before mounting the radio securely back on the car dashboard...
It WORKS!!!!
So...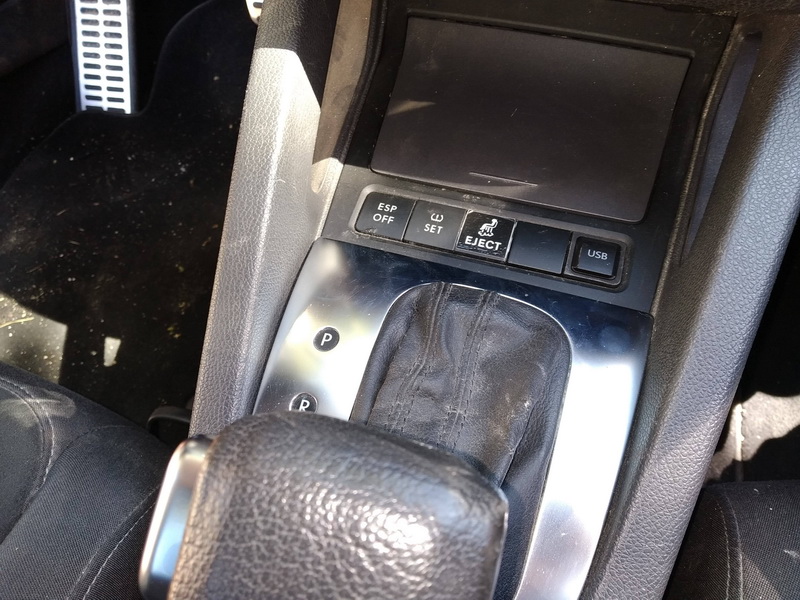 I mounted the USB port on an empty slot at the ashtray (actually, because of its shape, it will fit in the right side).
The EJECT button is actually a second TPMS button, not connected to anything operating, just power to enable it to turn on the internal led light, with a sticker on it! It does nothing but scare my unsuspecting passenger momentarily:
I open the sunroof, tell my passenger, push that!
They look at the sunroof, then they look at the button... Finally they look at me, with THAT precious look! Is he serious? Is he crazy?!
back to the upgrade, now we can have THREE usable USB ports on the radio. We do have the extension provided with the radio, we can get a second one from a computer store and now the USB button. Overkill? Obviously! But I like it!